PowerGrab® Thermodex® Max
PowerGrab® Thermo Meets Dexterity and Water Repellency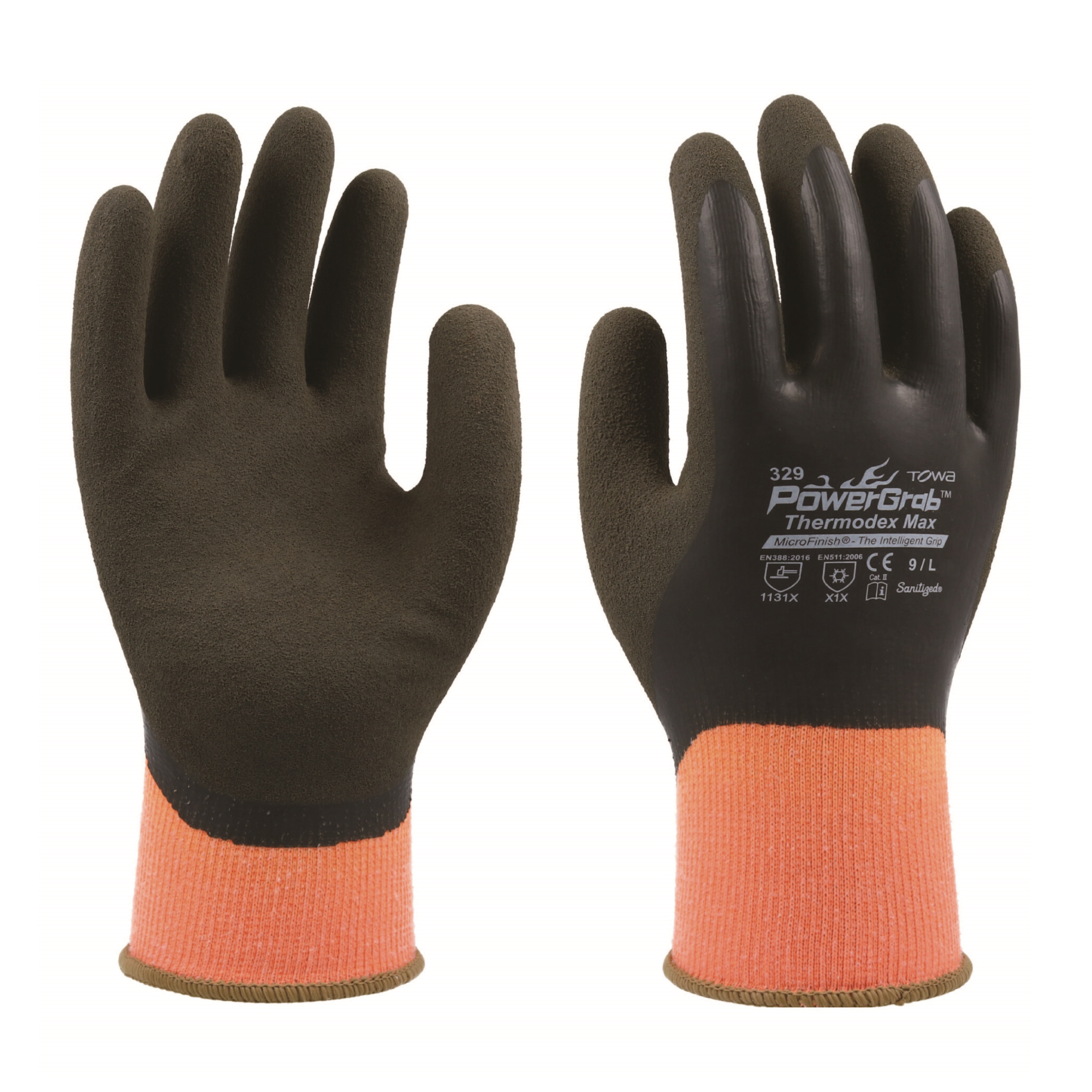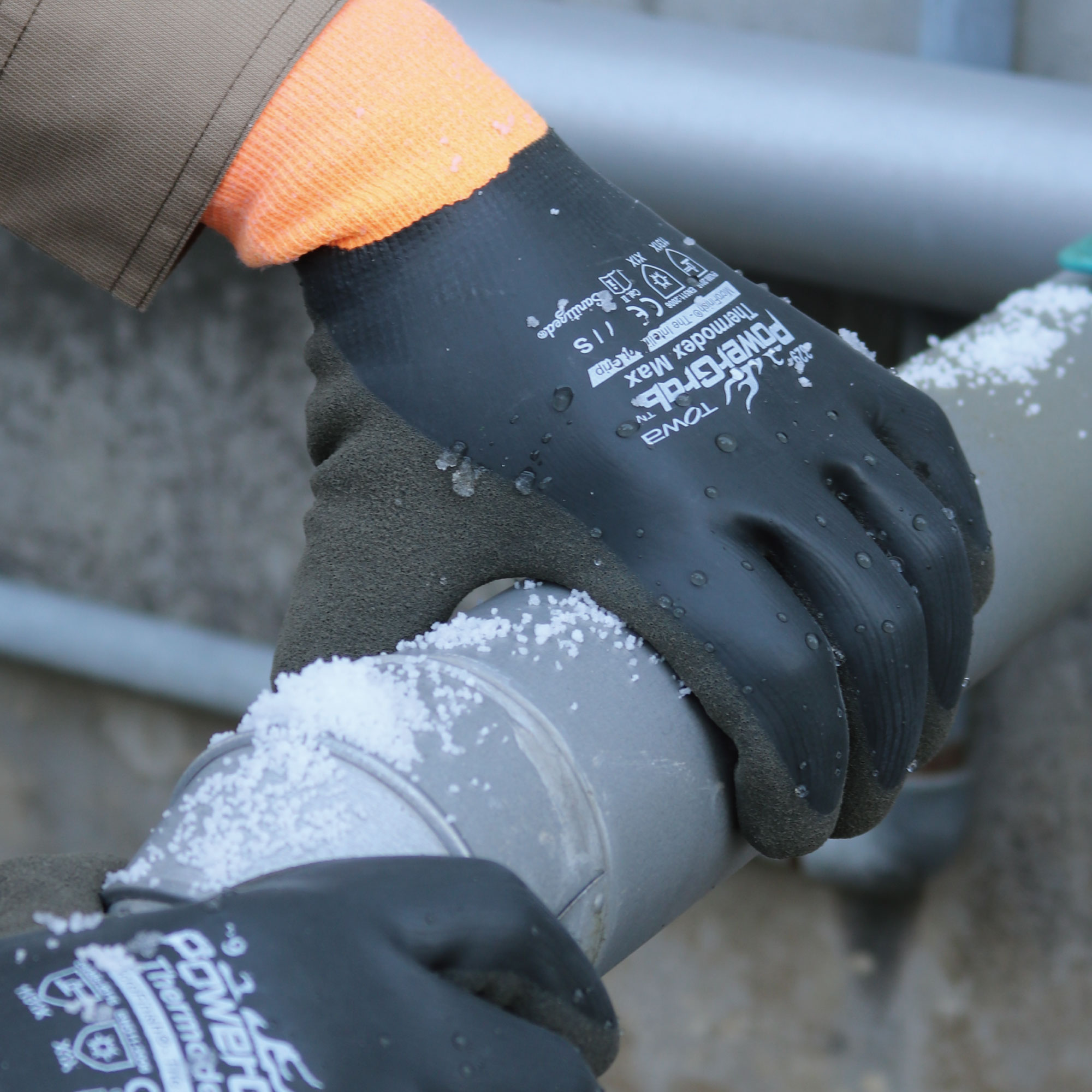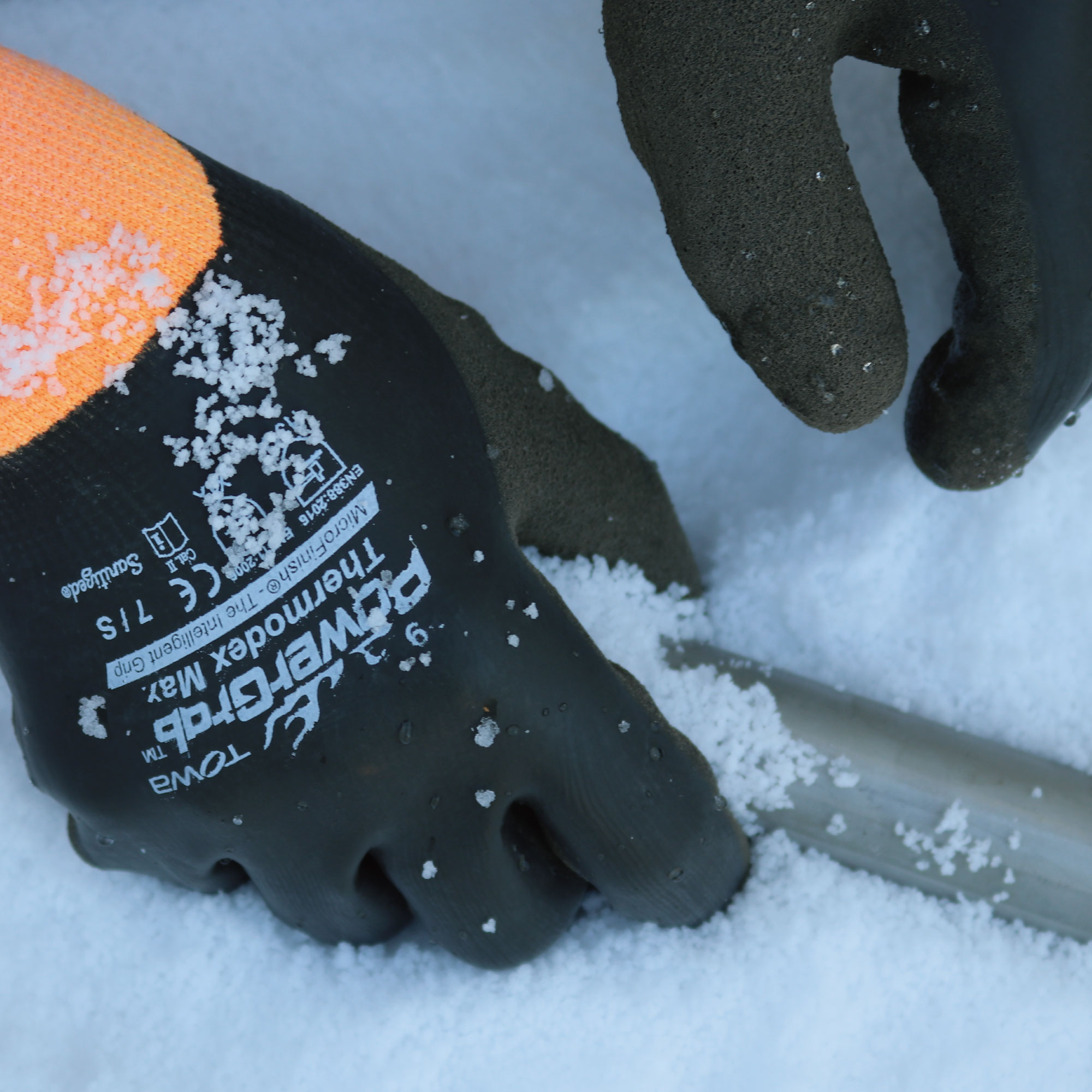 DESCRIPTION
» All the amazing features of the Thermodex available with a full latex coating delivers ultimate protection against cold water penetration.
» The full coat design acts as a wind barrier, further protecting the users' hands from various sources of cold and keeping their hands warm.
PRODUCT
Coating

Latex
Size

7/S-11/XXL
Liner

13-Gauge | Seamless |Nylon/Polyester
Length

-
Color

Liner: Orange, Coating: Brown
Size & Hem Color
FEATURES
Water Resistance

Cut Resistance

Double Coated

Fully Coated
APPLICATIONS
Assembly

Maintenance

Logistics

Building

Water Supply

Agriculture

Landscaping
All-around protection
The fully coated glove offers all-around protection from soil, dirt, water penetration and cold wind.
Super dexterity
13 gauge lighter and tighter knitting design ensures superior fit and dexterity which allow wearers to do precise work.
Water resistant
The fully coated glove on the water repellent liner keeps hands dry and comfortable in wet conditions.
Cold protection
The fine napped liner with fully coated hand provides extra warmth and unmatched feel.
Grip performance
Revolutionary MicroFinish® promises outstanding wet and dry handling.