WithGarden® KIDS 387 Orange
Gardening Gloves For Kids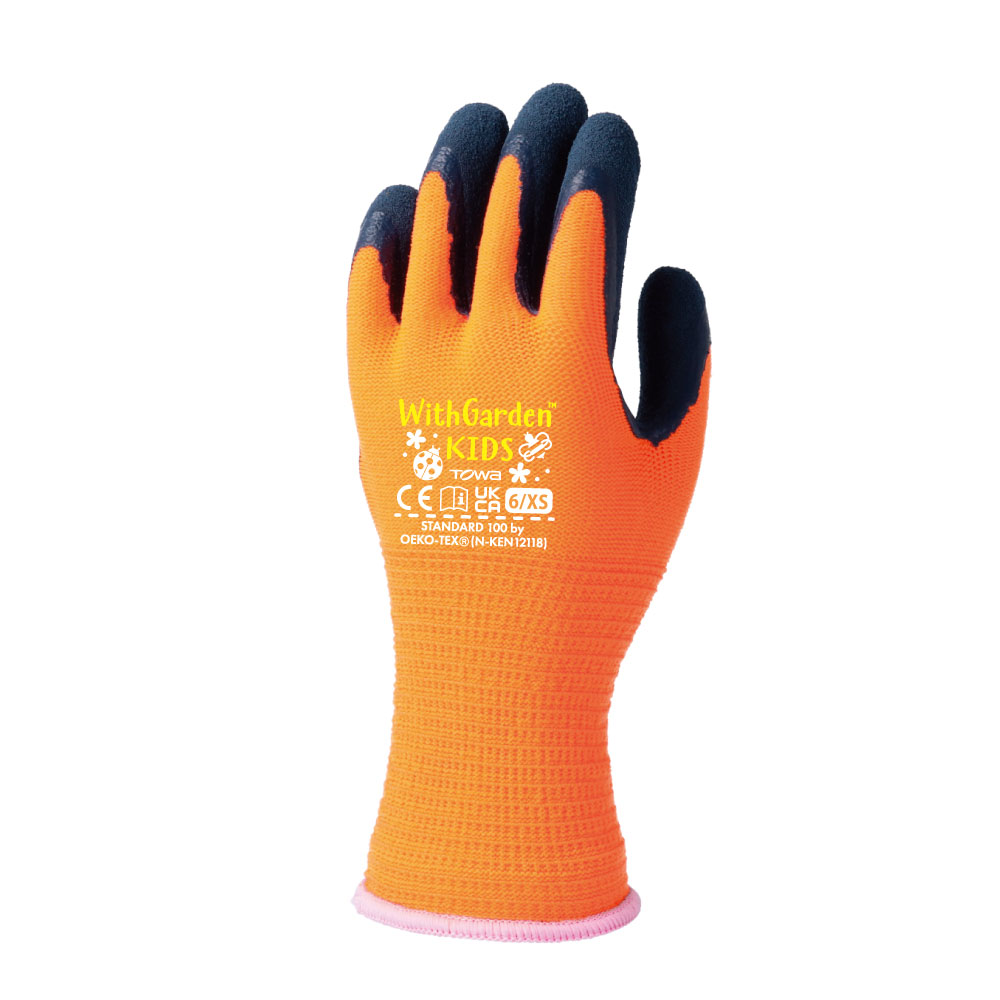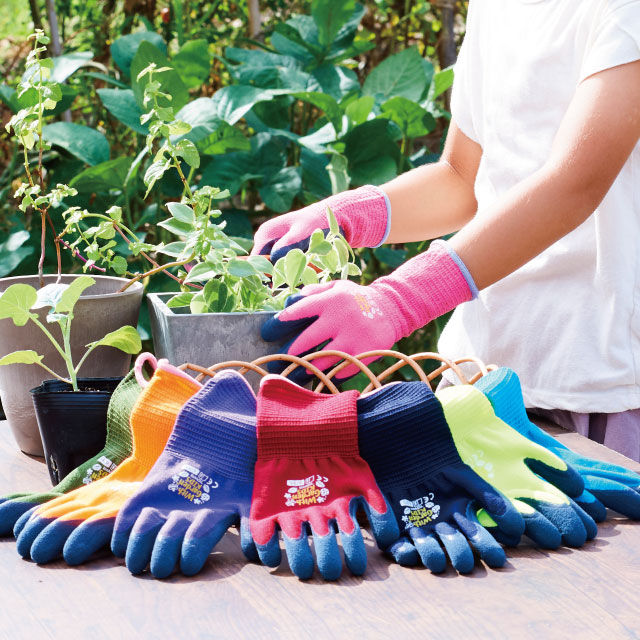 DESCRIPTION
» Covered with natural rubber, gloves are soft and fit children's hand perfectly.
» The cute and stylish gloves is suitable for sensitive work such as planting small pots, watering plants, and fruit picking.
» The 13 gauge seamless liner offers maximum comfort and reduces hand fatigue.
PRODUCT
Coating

Latex
Size

4/XXXS - 6/XS
Liner

13-Gauge | Seamless | Polyester
Length

-
Color

Liner: Orange, Coating: Blue-grey
Size & Hem Color
FEATURES
Pincer Tip

Double Coated

Open-back
APPLICATIONS
Gardening
Ultimate Comfort
A 13 gauge seamless liner and ergonomic design assure a maximum comfort and minimum hand fatigue.
Confidence
MicroFinish® technology promises its grip performance with comfort, flexibility, and dexterity without sacrificing durability.
Workability
Supreme grip and limited water penetration makes possible smooth work.