AirexDry® 530
Maximizing Your Comfort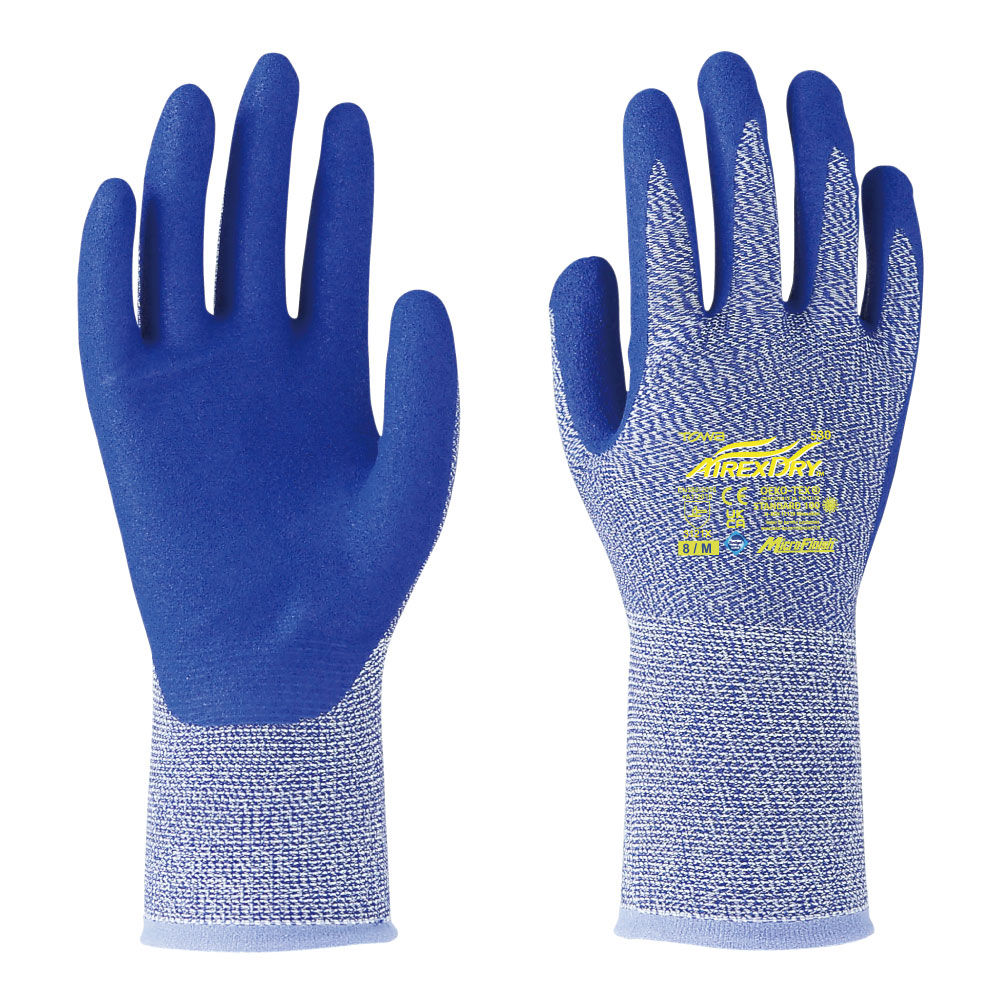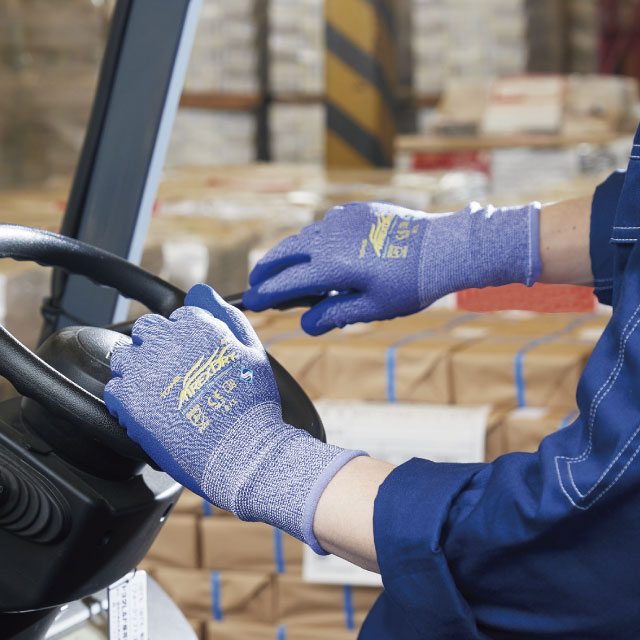 DESCRIPTION
» Experience the combination of our most innovative liner, Towa's patented hi-tech SMART liner, with a breathable MicroFinish® nitrile coating.
» The 13 gauge nylon Super Moisture Absorbent & Reduction Textile (aka SMART) liner absorbs and evaporates moisture up to about two times faster than typical liners, delivering ultimate comfort.
» The blue nitrila and liner amplify the coold aspect of the glove and sensation of freshness, making it the ideal glove for prolonged work in warm conditions.
PRODUCT
Coating

Nitrile
Size

7/S - 11/XXL
Liner

13-Gauge | Seamless | Nylon
Length

-
Color

Liner: Blue & White, Coating: Blue
Size & Hem Color
FEATURES
Breathability

Pincer Tip

Open-back
APPLICATIONS
Assembly

Machine Operation

Logistics

Agriculture

Landscaping
Be "SMART"
Towa's brand new Super Moisture Absorbent & Reduction Textile, or simply SMART™ liners absorb and evaporate moisture at a faster, while offering fresh feelings. Patent pending SMART™ technology eliminates uncomfortable feelings and assures maximum comfort in many work situations.

SMART Technology: U.S. Pat.No. 9,913,502
The Genuine MicroFinish®
The grip performance of MicroFinish® is created by a flexible compound filled with thousands of microscopic pockets to create a vacuum which disperses fluids and allows the entire grip surface to make clean contact with objects.
Fresh and Clean Sanitized®
All Around Breathability
To maximize the performance, AirexDry® features an original single layer MicroFinish® coating, making AirexDry® all around breathable for maximum airflow.