ActivGrip Advance KEV-S 591S
Cut & Heat Resistance With Oil Grip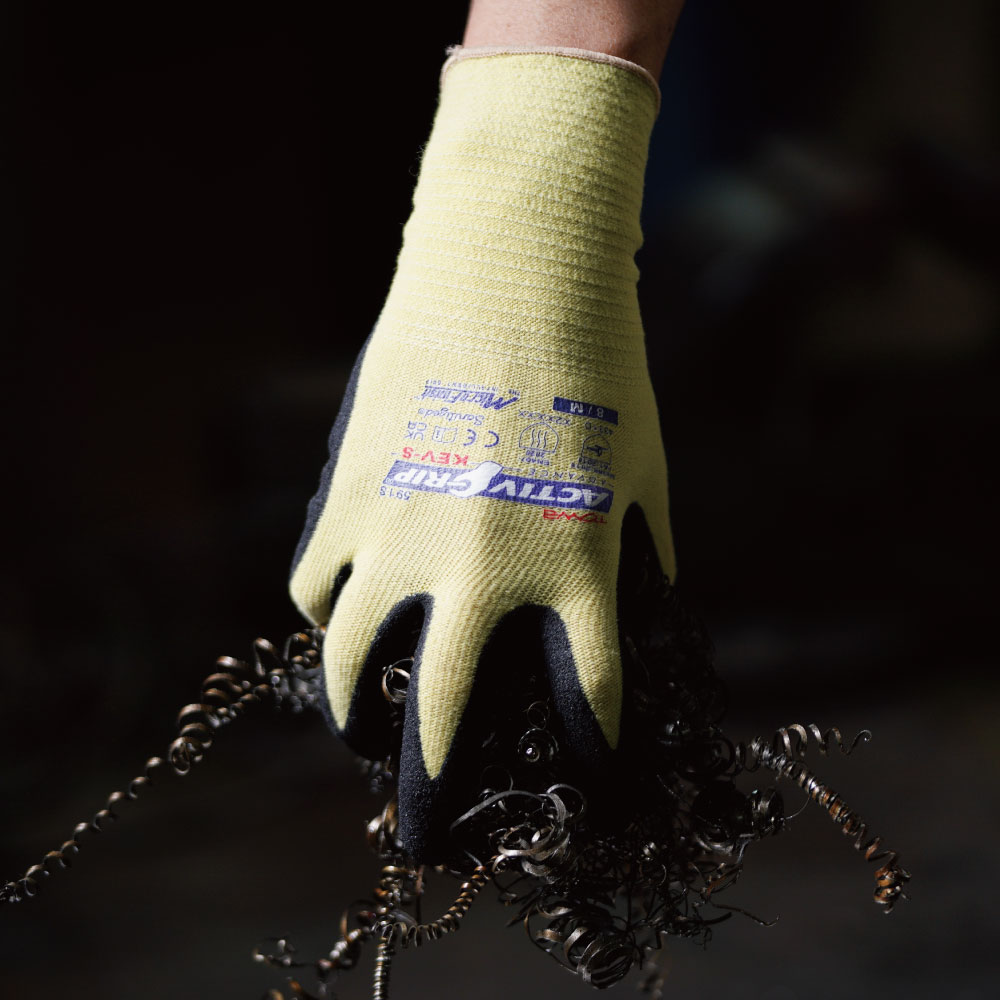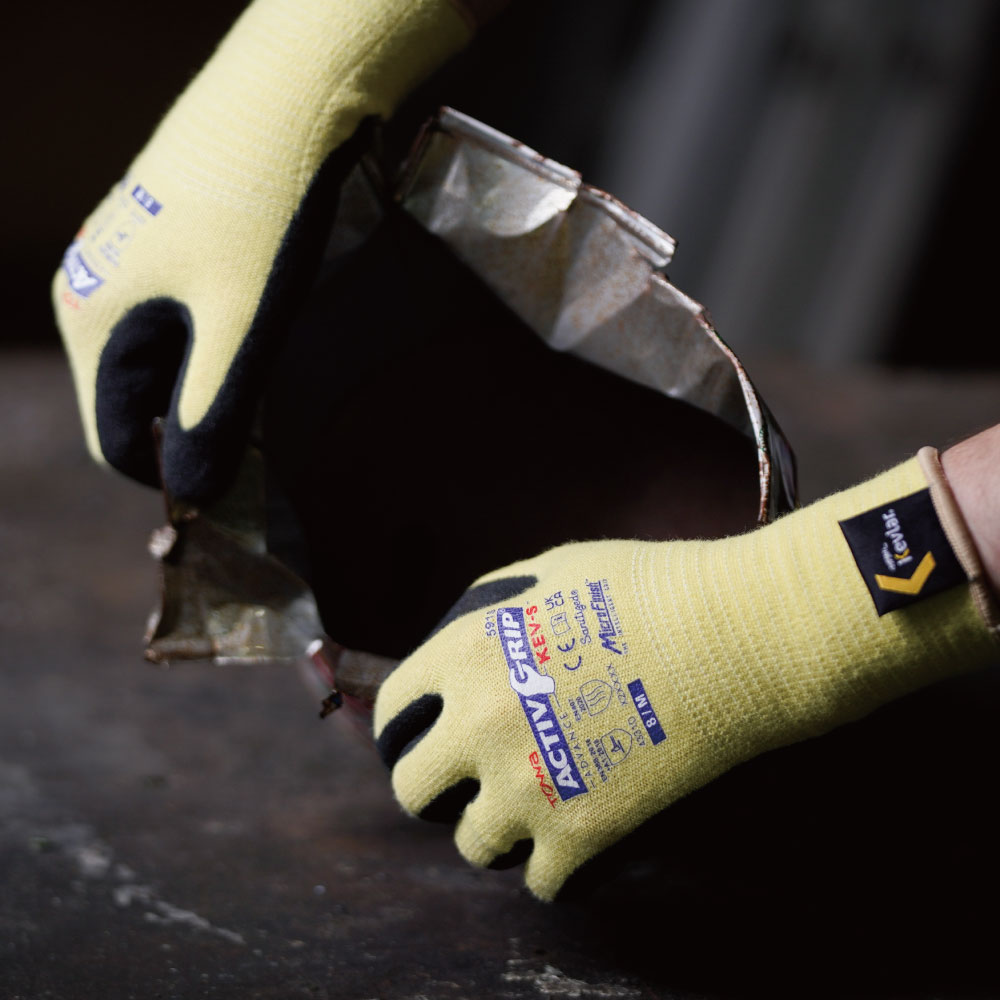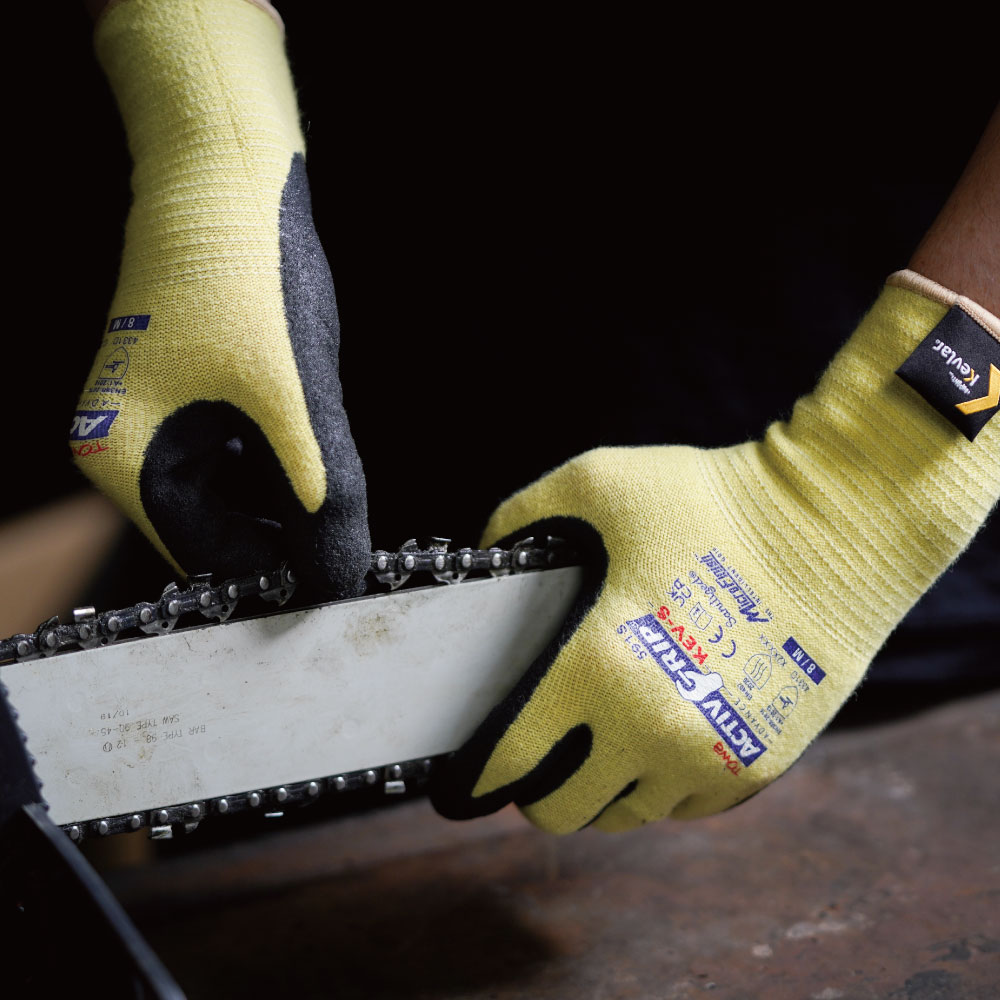 DESCRIPTION
» TOWA's most feature rich cut resistant glove to date: high level cut resistance, contact heat resistance up to 250 degrees for 15 seconds, industry leading oil grip, touch screen compatibility and double coating to avoid oil penetration to the palm.
» TOWA's exclusive coating, MicroFinish®, provides excellent grip and flexibility.
» New liner of 15G Kevlar® fibers with steel to achieve better cut resistance and higher flexibility than our previous ActivGrip™ KEV model.
» TOWA's ergonomic open-back design reduces perspiration and minimizes hand fatigue.
PRODUCT
Coating

Nitrile
Size

6/XS - 11/XXL
Liner

15-Gauge | Seamless | Kevlar® and steel fiber
Length

-
Color

Liner: Yellow, Coating: Black
Size & Hem Color

6/XS

7/S

8/M

9/L

10/XL

11/XXL
FEATURES
Oil Performance

Cut Resistance

Heat Resistance

Pincer Tip

Double Coated

Touch Screen

Open-back
APPLICATIONS
Oily Material

Assembly

Automotive

Maintenance

Machine Operation

Building

Glass Handling

Sheet Metal