ActivGrip Kunai 535
Cut Resistance With Oil Grip Performance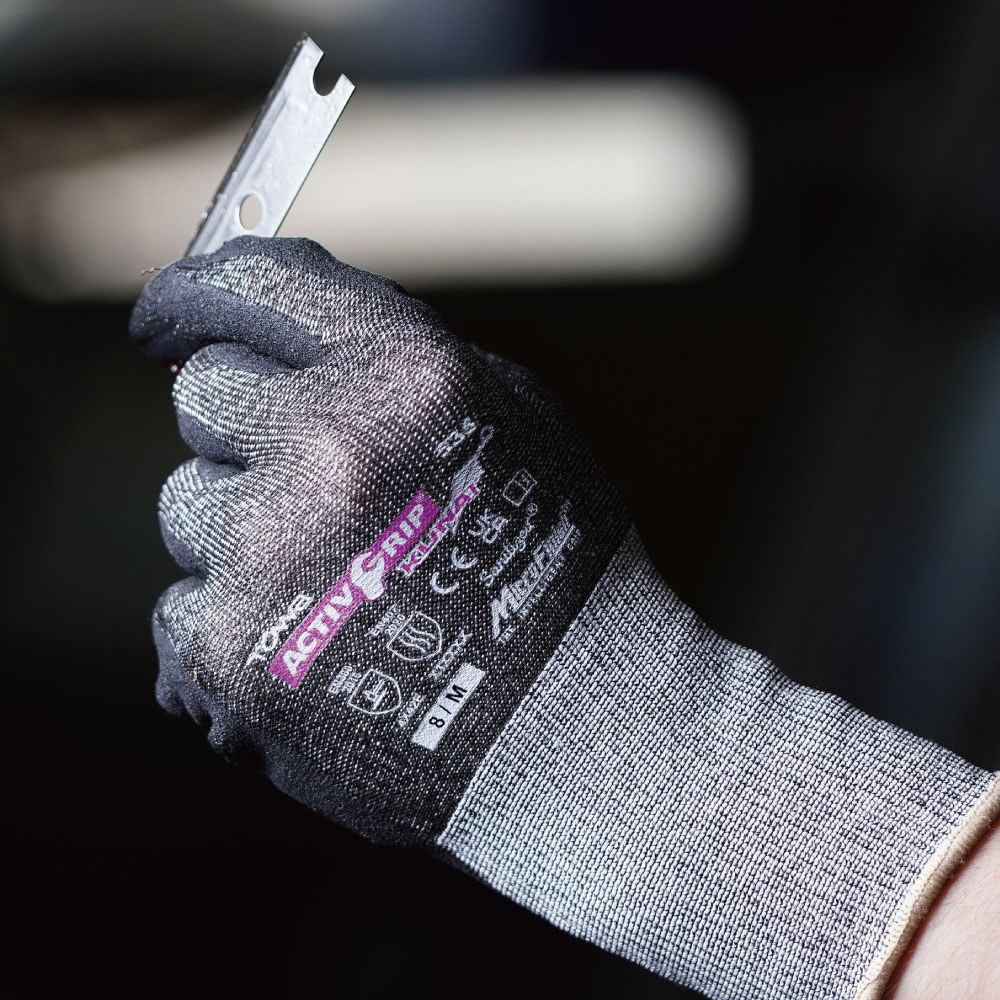 DESCRIPTION
» Very high cut resistance level (ISO cut level E) with nitrile double coating with MicroFinish® for excellent oil grip and abrasion resistance.
» The 18G liner allows to maintain great flexibility and light weight, making this glove ideal for any task that require dexterity and precision at the fingertips.
» Compatible with most touch screens, the user doesn't need to take the gloves off when operating on a tablet or a phone, increasing workplace safety.
» The light weight, thin coating, liner flexibility and TOWA ergonomic design all combine to greatly reduce hand fatigue of the user. HPPE fibers help keep the hand cool.
PRODUCT
Coating

Nitrile
Size

7/S - 10/XL
Liner

18-Gauge | Seamless | HPPE and steel fiber
Length

-
Color

Coating: Black, Liner: Grey & White
Size & Hem Color
FEATURES
Oil Performance

Cut Resistance

Heat Resistance

Pincer Tip

Double Coated

Touch Screen

Light Weight

Open-back
APPLICATIONS
Oily Material

Assembly

Automotive

Maintenance

Machine Operation

Building

Sheet Metal
MicroFinish: U.S. Pat.No. 8,387,167/EP Pat.No. 2143551/ZL200880010847.0
Overdip Technology: U.S. Pat.No. 8,302,215/EP Pat.No. 2253234/ZL200980105187.9