ActivGrip Omega Max 542
Cut Resistance With Oil Grip Performance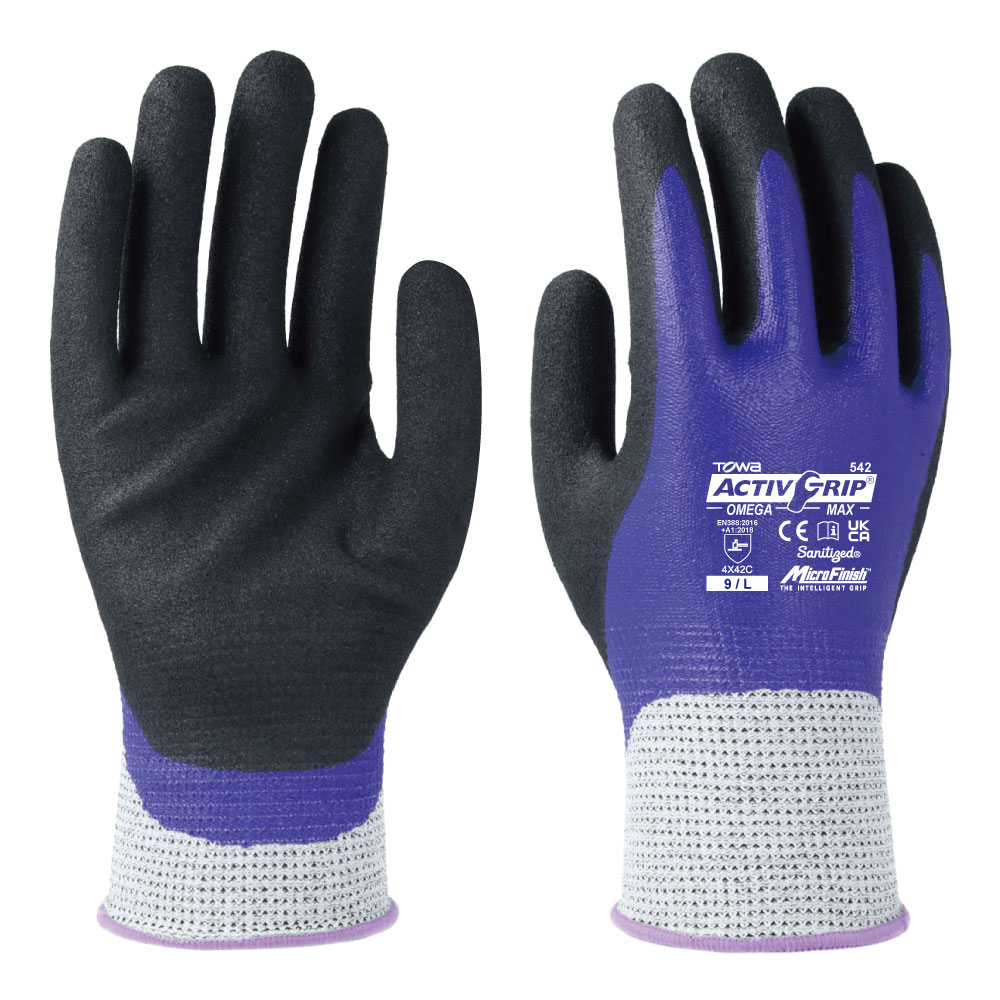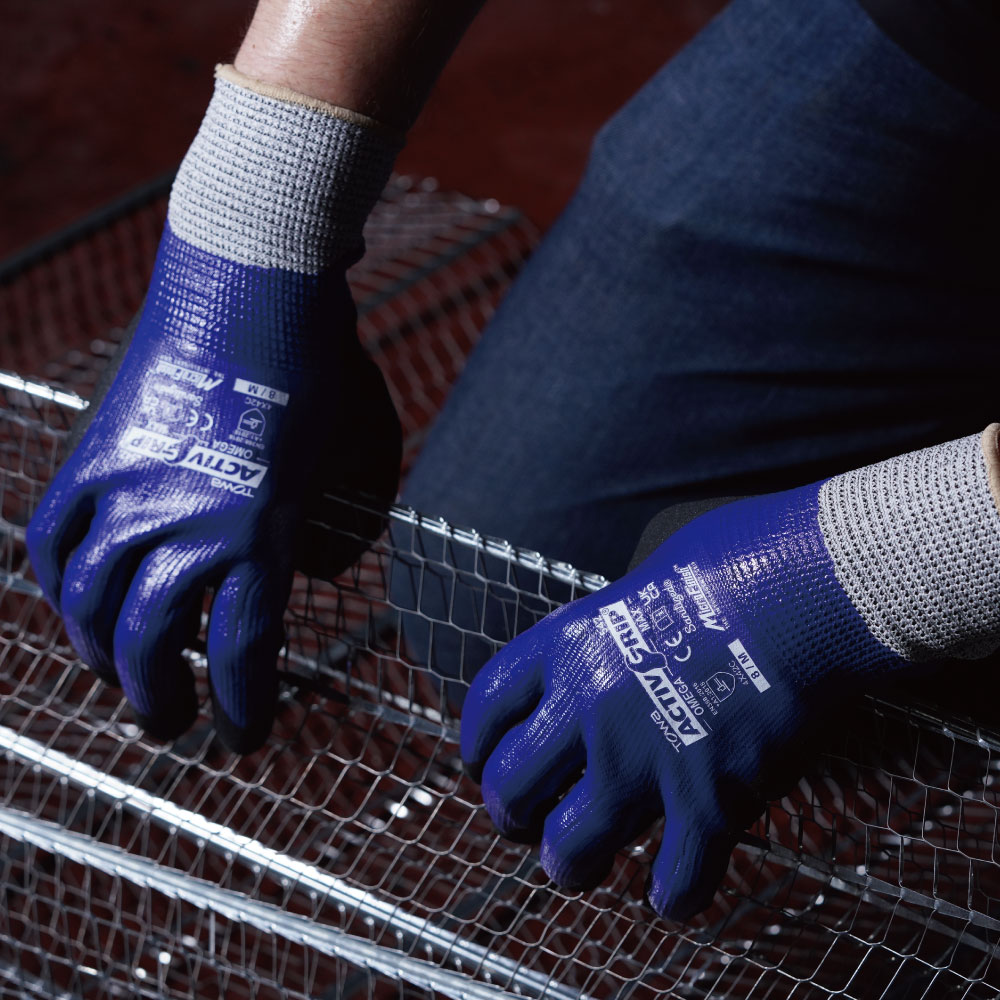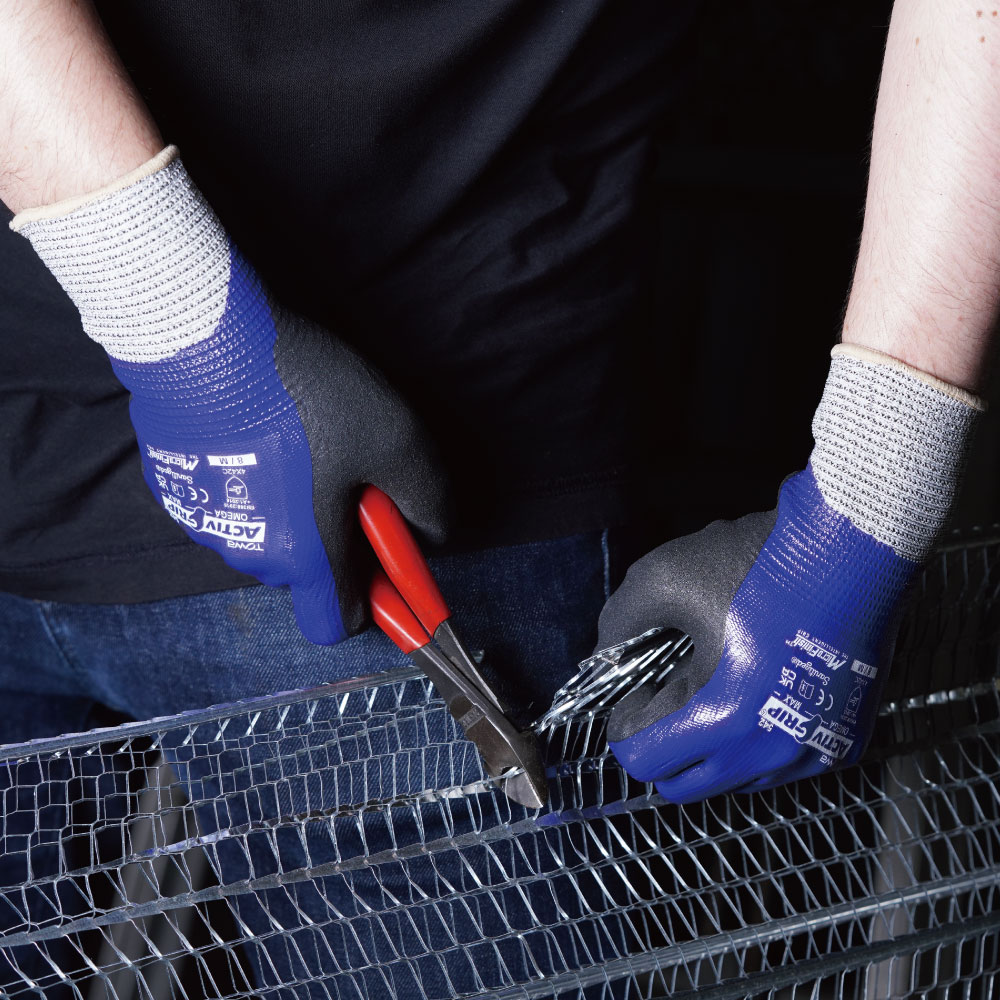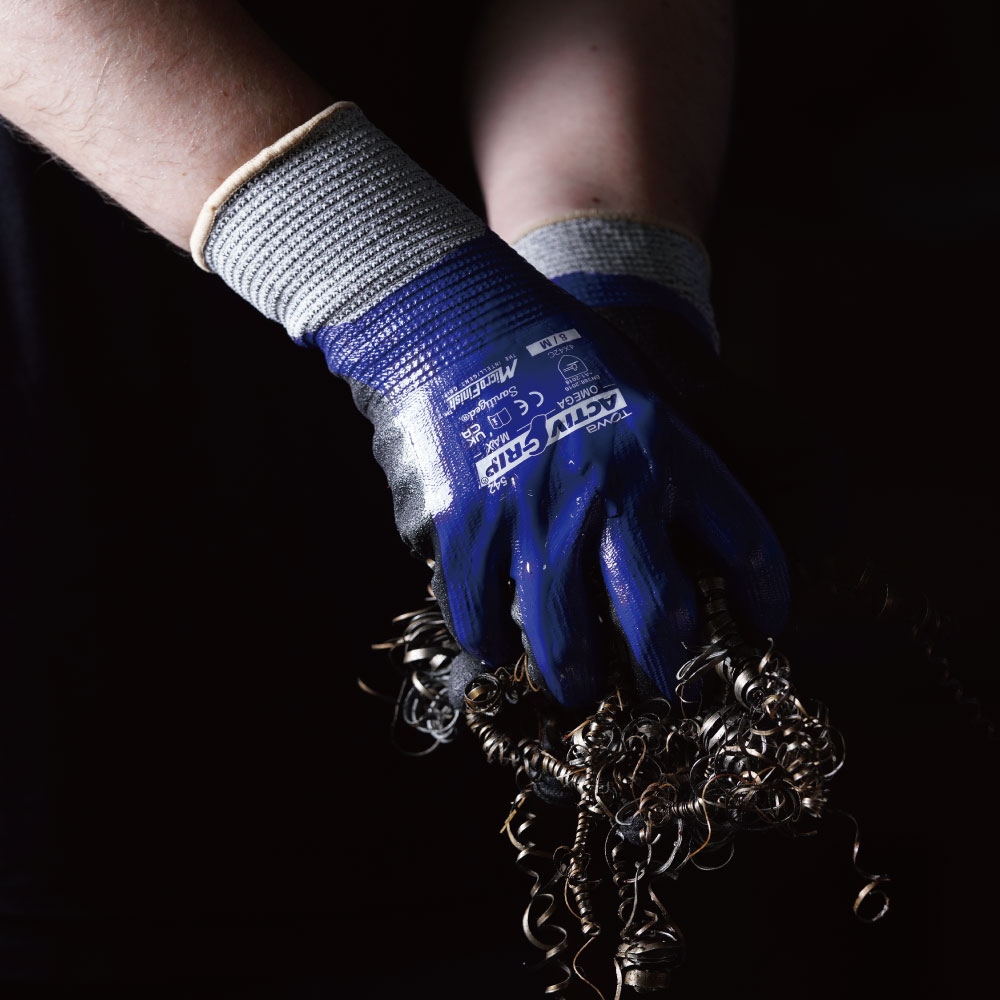 DESCRIPTION
» With it's double coated palm and back of the hand, Omega Max achieves true 360° protection against oil penetration, cut risks along with great grip performance.
» The lightweight nature of HPPE liner helps strike the right balance between cut resistance, full hand liquid protection and comfort by keeping the user hands clean and safe.
PRODUCT
Coating

Nitrile
Size

7/S - 11/XXL
Liner

13-Gauge | Seamless | HPPE/Glass fiber
Length

-
Color

Liner: Grey, Coating: Black & Blue
Size & Hem Color
FEATURES
Oil Performance

Cut Resistance

Double Coated

Thumb Protection

Fully Coated
APPLICATIONS
Oily Material

Assembly

Automotive

Maintenance

Machine Operation

Building

Glass Handling

Sheet Metal
Maximum Performance
A lightweight 13 gauge seamless HPPE liner and ergonomic design assures maximum comfort
without decreasing the dexterity. The engineered design guarantees the maximum performance without fatigue.
Maximum Safety
With using HPPE fiber, ActivGrip™ Omega Max offers the high cut resistant protection.
Fingers are double coated to bring ActivGrip™ Omega Max to the highest level of safety without losing performance,
durability and dexterity.
Liquidproof Palm & Back
The double coated palm surface and coated back keep hands clean and prevents any liquids from outside.
ActivGrip™ Omega Max combines maximum performance with hygiene for the ultimate protection of the user's hands.
Grip Performance
Towa's original MicroFinish® technology offers the best grip in the industry in dry, wet and oily conditions.
MicroFinish: U.S. Pat.No. 8,387,167/EP Pat.No. 2143551/ZL200880010847.0